Capturo is a photo and video marketplace that connects content creators, media and companies.
Discover our real time photo stock
Discover original content for your brand
Request content for your brand and receive proposals li>
Discover original and innovative content in our stock li>
Follow the work of photographers, artists and influencers li>
Do you need tailor-made content for your brand?
Get personalized and authentic proposals

Request content for your brand

Choose the format and explain what you are looking for

Receive proposals and choose the one you like best
Brand solutions
Contests

Create photo and video contests and get useful and original content for your brand.

Custom Content

Request the specific content that your brand needs. Receive authentic proposals that will reinforce the value of your brand.

Branded Content

Discover new ways of Branded Content, viralize and get the most out of your content.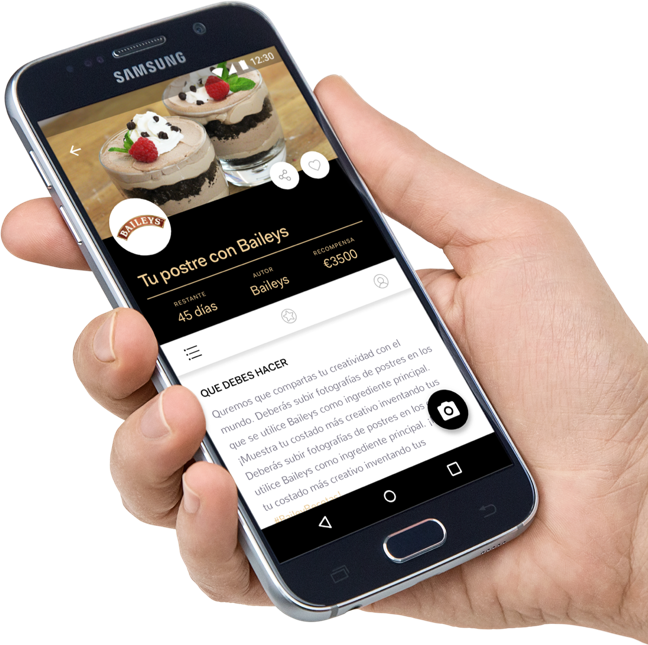 Solutions for media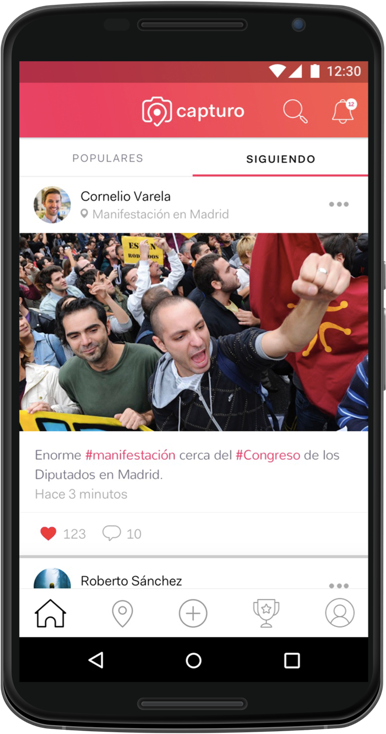 Get last-minute images, always first
Get authentic and truthful content
Find the content you are looking for, create a mission and receive photos and videos in real time
Connect with your readers and generate viral content
Optimize your content to the fullest
Our team
Based in Vigo, Spain, without forgetting our roots in Silicon Valley, Capturo brings together a talented team of entrepreneurs, developers and advisors in both the technological field and the media in Spain, Latin America and the United States.
Justin Kuykendall
CEO
Justin Kuykendall is an American entrepreneur, investor and expert in digital media. Justin is the founder of Pulpo Media, where he continues his work as a strategic advisor. In 2016, he embarked on Capturo, his new project.
Valentín Martín
PRODUCT DEVELOPMENT
Valentín is an engineer, works as a business and product development manager organizing the different teams that work directly for Capturo and contributing his experience as a photographer.
Alba Sueiro
PRESS AND PUBLIC RELATIONSHIPS
Journalist with extensive experience in national and local media as well as in the field of corporate communication. Responsible for planning the content of Capturo and managing social networks.
Jordi Vives
SALES
Jordi Vives is an expert in Business Development and Market Strategies, with more than 15 years of experience in sales and advertising management in Media. He is responsible for attracting clients and performs the role of strategic advisor.
Do you need more information? Fill in the form and we will contact you